How to Maintain an Eco Friendly Septic Tank
The eco friendly septic tank concept is a popular topic. Eco septic tank systems are exceptional at processing everyday waste and greywater in an environmentally friendly fashion.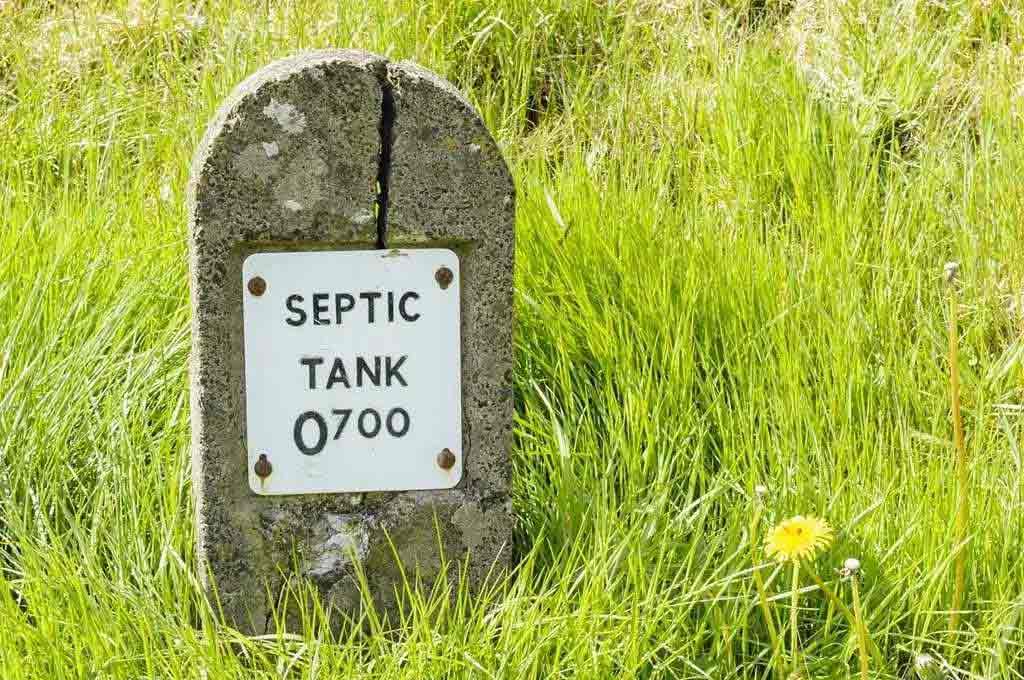 However, there are many behaviours and choices that impact on septic tank management that sometimes can do more harm to our environment than good.
Providing you care for your septic tank and soakaway properly, you should have few worries regarding your impact on the environment. However, in a day and age where we are all considering ways to be kinder to the world around us, it's a good time to start looking more closely at what we can do as individuals to maintain an eco friendly septic tank.
It is a common misconception that one or two people alone cannot make a difference to the environment by changing our behaviour. As responsible septic tank owners, we need to be careful about what we flush and discharge into the wider world.
Are you running a fully biodegradable septic tank waste system? Here's are 3 simple steps you can adopt immediately to take a more eco-friendly approach.
3 Top Tips to Maintain an Eco Friendly Septic Tank
Eco Friendly Septic Tank Tip #1 Keep the Bacteria in Your Septic Tank Topped Up
The number one rule for eco septic tank ownership that we recommend is to consider the health of your septic tank's bacteria.
If your septic tank bacteria are unable to break down the material you flush into your system, it is highly unlikely that the environment will be unable to do so either.
While microbes in your septic tank should be fairly reliable in their constitution, they still need help to ensure population levels are maintained to achieve optimum performance. That means keeping the population topped-up and avoiding flushing or discharging anything more than natural materials – those items that fall beyond the three P's (pee, poo and paper). Chemicals, of course, are a no-no.
Eco Friendly Septic Tank Tip #2: Inorganics Have No Place in Your Septic System
It may not seem much of a problem, but even small amounts of, say, paint and oil just can't go through your septic tank without creating problems.

While a 'non-natural' liquid may seem likely to just soak down into your tank and into the surrounding environment, think of the damage these are likely to cause, even if they are diluted.
It may seem like a quick fix to throw that unused motor oil or unwanted paint into a drain -but both will travel untreated into local fields, soil or watercourses (assuming that they've not already damaged your soakaway), potentially poisoning local animals and creating a hazardous environment.
When we think of flushing inorganic waste, we are likely to jump to things such as nappies, baby wipes, or bleach. None of these have a safe place in your septic tank – they simply result in blockages, pump-outs and the destruction of beneficial bacteria.
Eco Friendly Septic Tank Tip #3: Keep a Close Eye on Your Septic Tank
Many new septic tank owners may assume that a tank and system can be simply left alone to do their business.
However, that is never a healthy attitude. You don't want your tank pumped out every five minutes. A healthy septic tank should not need pumping out more than twice in a decade. However, to achieve an eco friendly septic tank you must be ready to follow the maintenance and checking schedule your tank installer and/or provider recommend.
Typically, this will include treating the septic tank regularly with Muck Munchers, stimulating the local bacteria and helping to ensure that your system is effectively breaking down natural materials.

Regular checks will ensure that your septic system is performing as environment-friendly as possible. That's because you will be keeping eye on your tank and if there are problems occurring, that are likely to cause damage to the local environment, you can attend to them sooner rather than later.
Providing you look after your tank and only flush what is supposed to travel down your drains, there are no reasons why your tank won't continue to run efficiently on an eco-friendly basis.
How to Clean a Septic Tank Naturally
Naturally cleaning an eco septic tank system may be as simple as switching from harsh chemical products you may have traditionally used to deep clean your toilet, sink and other drains in your home.
Muck Munchers are microbes specifically developed to help maintain healthy bacteria populations in septic tank systems. They will effectively keep your system 'clean' by reducing organic solids and sludge build-up, eating through anything natural that is on its way down to your soakaway.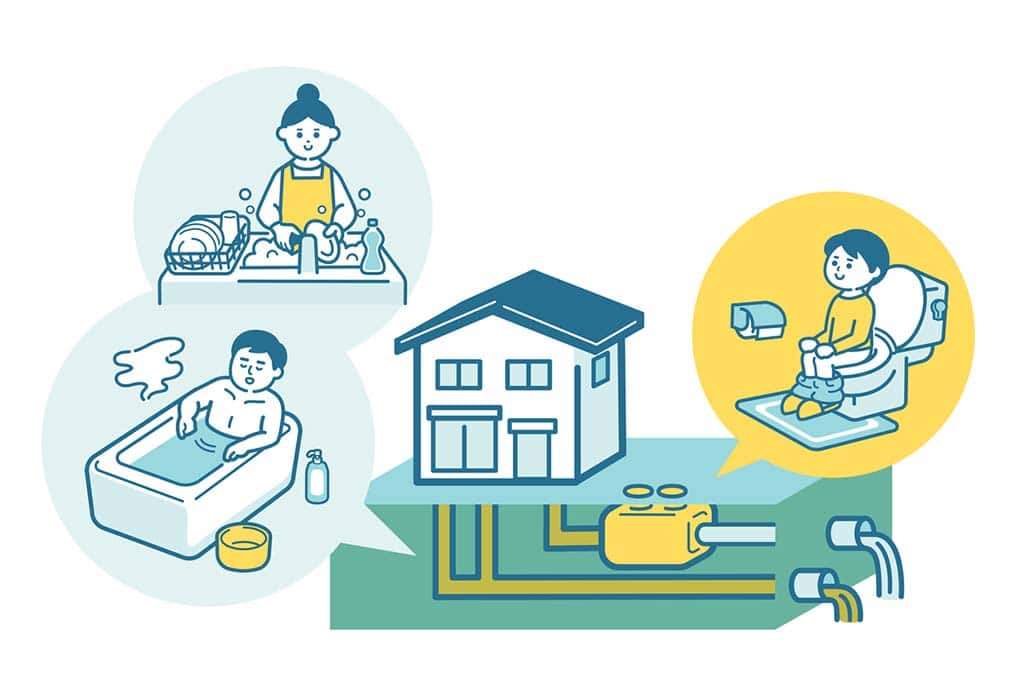 Here are a few other tips to consider to maintain your septic tank naturally.
Avoid Flushing Non-Biodegradable Materials into Your Septic Tank
This tends to be the number one rule for keeping your septic tank running efficiently and effectively over a long period of time. Again, the three P's rule applies. You shouldn't flush anything solid that's not likely to be broken down by natural septic tank bacteria on the way through the tank and into the soakaway.
Too many people try flushing or dumping used nappies in their septic tanks. They are not biodegradable and will only clog up your drains, to cause all kinds of problems.
Much the same applies to used sanitary products, and, of course, baby wipes (and most designated as toilet wipes). Toilet wipes, despite what the label tells you initially, are not designed to be flushed. They mostly don't quickly bio-degrade, even if described as bio-degradable, and they cause problems for both sewer-connected toilets as well as for those with septic tanks.
Anything that falls beyond a 'simple natural organic material' cannot safely travel through your septic tank system. If it's not going to readily break down naturally, then it needs to either go into your bin, or recycled wherever possible.
Reduce Excessive Water Entering Your Septic Tank
The reasons behind reducing wastewater usage should be fairly obvious. While it may seem as though running your washing machine twice a day while taking baths and showers isn't going to do any major harm, this really isn't the case. If you are discharging significant amounts of wastewater at the same time, you can overwhelm your septic tank.
Too much water travelling into your septic tank drags down its effectiveness. Even the biggest or most impressive septic systems have limits. Quite simply, it can produce a whirlpool effect in the tank, resulting in undigested waste being flushed into the soakaway.
If you can limit daily water use, it's going to be all the kinder on your septic tank and ergo the environment. Consider how often you leave your taps to run while brushing your teeth or doing the washing up. Can you make slight changes in your daily behaviour to relieve pressure on the environment – and your septic tank bacteria?
Reducing water usage will also be beneficial if you are using a water meter. Generally, if you can save money, there's a good chance you can help the environment while you are doing so.
Minimise the Use of Harsh Cleaning Chemicals that may Weaken and Damage the Bacterial Population in Your Septic Tank.
Reducing anything abrasive, corrosive or predominantly chemical from travelling through your septic system is going to be highly beneficial to your tank and soakaway – and the bacteria. At Muck Munchers we do understand that there may always be a need for some form of cleaner entering your toilet or drain system – we all want to keep things clean and hygienic within our homes.
While formulating Muck Munchers to take account of limited discharges of chemicals, it makes good sense to use less harsh chemicals and switch to eco-friendly cleaner alternatives.
Even dilute, harsh chemicals can cause serious damage to the natural world. Chlorine bleach and ammonia have no place in the natural environment and risk poisoning plant and animal life alike. If you do still flush harsh chemical cleaners into your drainage systems, do consider switching to something more eco-friendly.
That doesn't just apply to your toilet, but to your sinks, dishwasher and washing machine too. If chemicals travel down your drainage system, they are putting the septic system and environment (and those healthy bacteria) at risk.
In Summary: How to Maintain an Eco Friendly Septic Tank
Doing our bit for the environment can seem like a huge task. The world is truly enormous – and while it seems as though just changing a few habits here and there will do very little to overturn the rise of global warming, together everything we do can have a hugely positive effect.
Reducing non-biodegradable flushing, restricting chemical use and using less water will help maintain an eco friendly septic tank, less need for expensive, aggravating pump-outs.

Using Muck Munchers regularly, too, will help to keep your septic tank running efficiently and ensure cleaner, purer discharges to the surrounding soil and water courses.
Muck Munchers are 100% biological and completely safe to add to your septic tank to maintain optimum waste digestion. Natural septic tank treatments lessen environmental damage and help to keep things ticking over efficiently, saving you money too.